Professional Webmaster Services
Standard Maintenance of your Website on a monthly basis
Starter Website
5-7 Pages, 5 email boxes, Free Slide Show, Free Site Meter
Shopping Cart
Online Inventory Management, Flexible Shopping Cart, No Limits
Online Gift Certificate System
Online Admin, Self-Print Certificate, Secure, E-mail Notification
News System
Online Admin, Create/Edit/Archive, Multiple Websites
Single Item Database (ex: Newsletter Subscribers)
Online Admin, Create/Edit/Delete, Online Reports, Export to Excel
All the projects at kustomWeb.com are always flat-fee, except when the customer chooses an hourly payment schedule. There are no extras, no suprises.
For projects greater in scope, we work with the customer to define the scope, the timetable, and the flat-fee cost of the system. Items such as Flash animations, online database system (multiple tables and reports), and logos can be quoted as flat-fee, once the scope has been defined.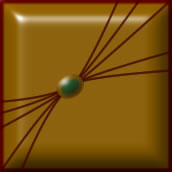 Addtional Services:
Hosting
Webmaster Services, add $5/month for hosting videos and databases.
Message Board
Online Admin, Multiple Forums, Language Controls
Simple Flash Animation
Text Effects, Minimum Graphics
Flash Sliding Show
Text Effects, Image Effects, Sliding Images
Flash Infinite Slide Show
Text Effects, Transition Effects, Infinite Number of Images, Sound
Website Soundtrack
Based on customer providing mp3 or wav file, On/Off Sound, Fast Start
Music Jukebox
Fast Jukebox for mp3's, Streaming Sound
Specialty Software and Services:
Football Team Roster Management

Online management, Easy to use, accepts Excel spreadsheets.

Manages roster, depth chart, team transactions, and stats. League level software also available

Online Coupon Management System
Text Effects, Image Effects, Sliding Images
Custom Programing
html, javascript, vb, php, asp, perl, all sql flavors